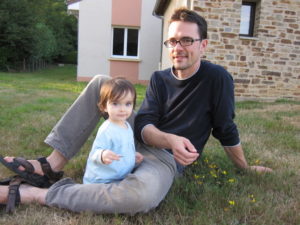 Hi there!
This is a semi-professional blog, so I'll mention that I've been writing code & managing people writing code for about two decades now — fully remotely for 17 years, which is a little frightening when I think about it.
I do seem to have retained some basic social skills, luckily.
Creating things continues to excite me, and I'm keen on bias, diversity of all kinds, and the whole fiddly business of human communication, especially in the slightly unnatural, text-centered land of remote work.
I have drafts of posts on a lot of topics; I'll polish them up & publish the ones that I think may be more useful for people (vs. just "here are my notes on where I am now"). Some topics:
Fully-remote software development & management (my life for 17 years, now!)
Start-up development team (& technology) scale-up — the slow version. I've never done a rapid scale-up, so I'll keep my ideas there to myself 😉
Ownership & delegation (and workload)
Prioritization, scoping & timelines/estimation
Risk management — internally, plus navigating regulatory requirements and public image
Product management & development interplay / collaboration
Cross-team coordination
Data security & real attack surfaces; building a security-aware mentality in a company & user community
…and technical topics, though these would target smaller audiences
Preeta Samarasan and I live with our two daughters (and two cats) in central France.
That photo is a decade old, though (Rumika is 11 now!); I'll dig up something more recent one of these days.