On 1st January, 2008 by
Rob
With
0
Comments -
Mrs. Bella Bang
So, she has a bed, and it's absolutely large enough for her, but sometimes she doesn't seem clear on how to use it.
This is Bella.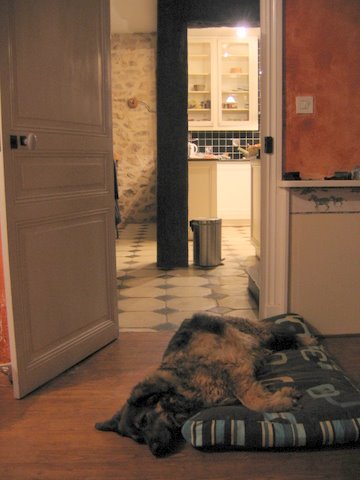 We imagine her full name to be Mrs. Bella Bang, principally because she sometimes has the air of a lady "of a certain age" as they say here, who carries a somewhat behind-the-fashion but very sturdy handbag which she is not afraid to swing with great force when some young rapscallion is raising a ruckus and needs some manners knocked into him.
Gave him a thwack on the earhole and sent him to bed without any dinner, eh Mrs. Bang?
That's exactly right.